The 2016 presidential election is shaping up to what could be the most divisive, controversial, and defining elections of our lifetime. We're not interested in who you're voting for, we aren't conducting polls and we aren't fact checking anyone! Like most of you, we just want to hunt and fish. In fact, the desire to spend time outdoors is the one issue that unites all sportsmen and non-sportsmen alike.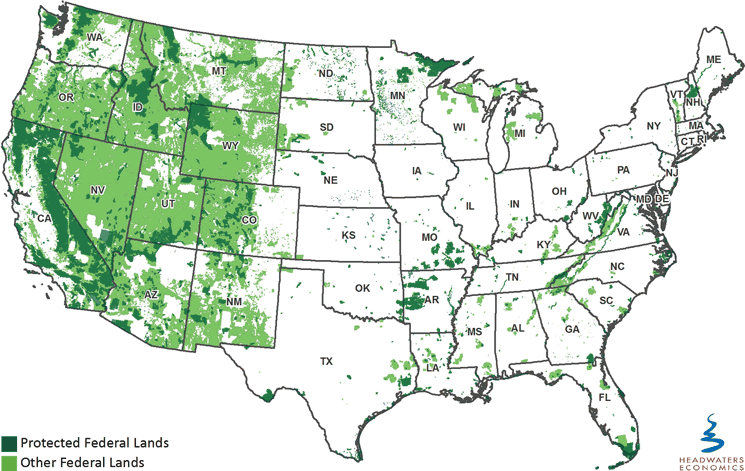 It is no surprise then that the question on the minds of many sportsmen is what the candidates plan to do with Public Lands. Public Land management is in the forefront of our minds because of the recent debate about transferring federally managed lands over to state control. Neither candidate has given a detailed response to questions regarding public lands and that is why more than 40 sportsmen's groups have joined together to send a letter to each candidate requesting that they pledge to keep "public lands in public hands".
You too, as a sportsman and business owner with a vested interest in the preservation of public lands, can make your voice heard. Head over to Sportsmen's Access to sign the petition and join the 33,000+ who have already cast their ballot in support of public access. Then, use and follow the #publiclandsproud hashtag on social media to spread the word.
You can read more about the debate at Field & Stream and in The Denver Post. Both articles have additional details and The Denver Post article has some preliminary comments from both candidates.
Fin & Field will update you on this issue in future newsletters and you can also get updates by following the Fin & Field Facebook page.

---
About Fin & Field
#FinandField #FYNA #DreamBig2016
Fin & Field is all about finding your next adventure. We're working hard to provide the most comprehensive listing of services, reviews, and far reaching community available to help you take the guesswork out of planning your next adventure.
We believe in the ethical pursuit of hunting and fishing adventures and support taking from the land only what you can use and leaving it in better shape than you found it.
Tight Lines & Happy Hunting!
Visit us at www.finandfield.com