The fall migration has begun. From now through the end of the year a plethora of migratory game birds will be making their way south to warmer climates. Ducks such as teal, mallard, pintail and canvasback will soon be making their way through your area along with the likes of Canadian, ross', and specklebelly geese, just to name a few. However, the first migratory game bird that arrives is usually the dove. By now, no matter where you are, dove season should be in full swing, pun intended. Whether you are out in the dove fields now or gearing up for waterfowl season, here are four shotgun shooting tips to use this season.
Picking the perfect pattern
No two shotguns will shoot identical pellet patterns, even if all other things are equal. The pattern could be off-center or there could be gaps in the pattern. This does not even take into account what type of choke the shotgun has or what type of ammunition is being shot; these differences will also affect the pattern. The important thing is to know how your gun patterns at different distances, with different chokes, using different ammunition. Once you have a good idea of the pattern your shotgun is capable of shooting, you will be able to put those pellets where you need them to go with maximum effectiveness.
Leaning into it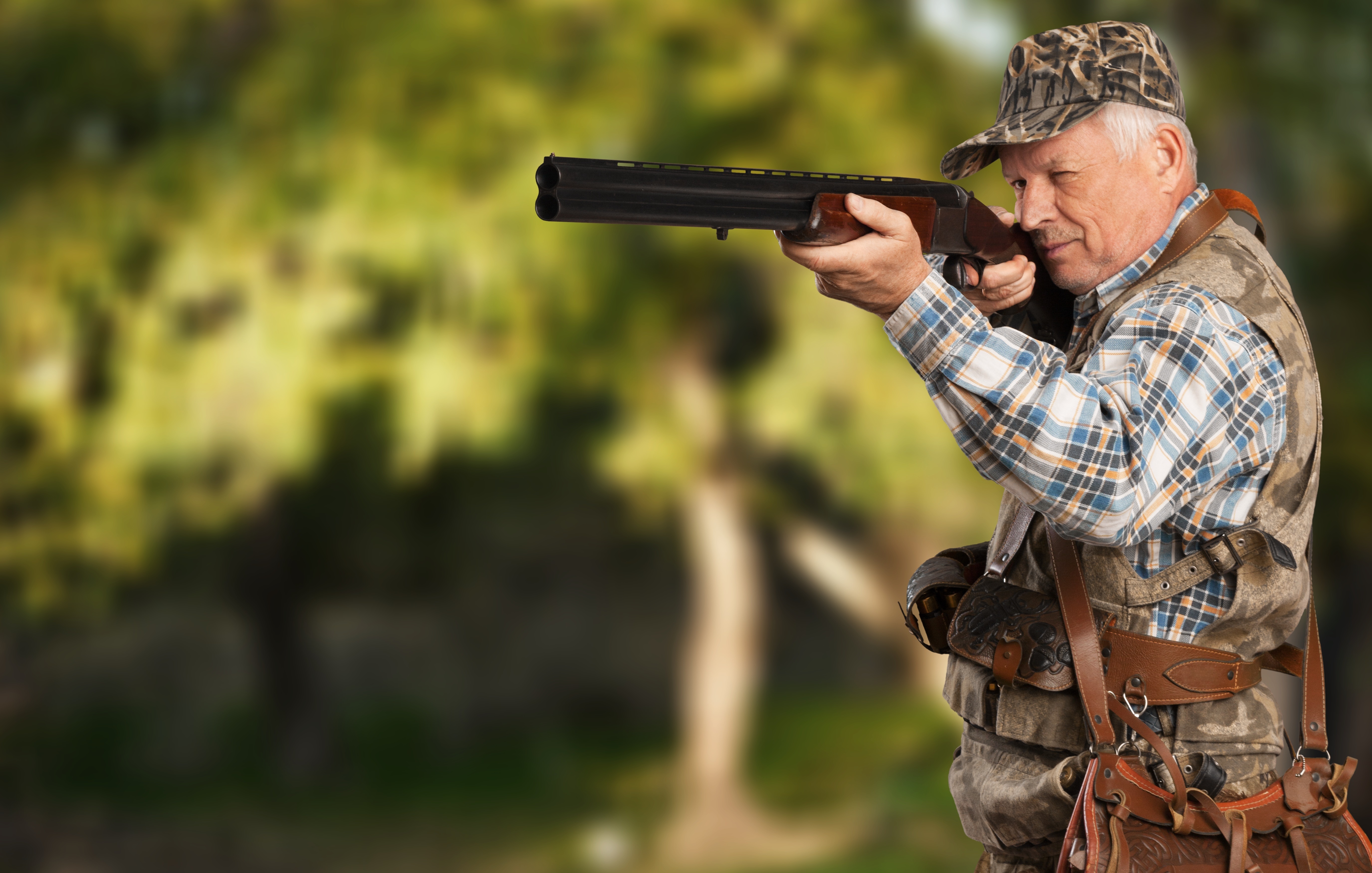 Unlike firing a rifle, where your goal is to minimize movement, shooting a shotgun requires quick reflexes and flexibility in order to ensure hitting your target. You should stand, relaxed, with your feet shoulder-width apart while leaning slightly forward. If you are a right-handed shooter this means putting your left foot forward and the reverse for left-handed shooters. Your knees should be slightly bent allowing for you to balance yourself. Since most shots are taken at moving targets using this approach ensures that your body is in the perfect form to be able to swing the shotgun with your target, over a wide arc, as it moves across your field of view.
Keeping your eye on the prize
Shotguns aren't designed like rifles; there is no time to aim when that dove comes flying at you from the right. With a shotgun you need to move quickly to point your shotgun, with your eye sighting along the top of the barrel or rib, while focusing on the target. You need to make sure your eye is in line with the barrel so that you only see the bead at the front of your gun and your target beyond. When shouldering your gun you should not lower your head and cheek to the stock but instead lift the stock to meek your cheek and then back to your shoulder, in one fluid motion. If you have difficulty with positioning your head over the center of the gun or if your cheek does not snugly and comfortably fit your stock you should look in to having the shotgun professionally fitted to your frame or think about purchasing a different gun.
Leading the way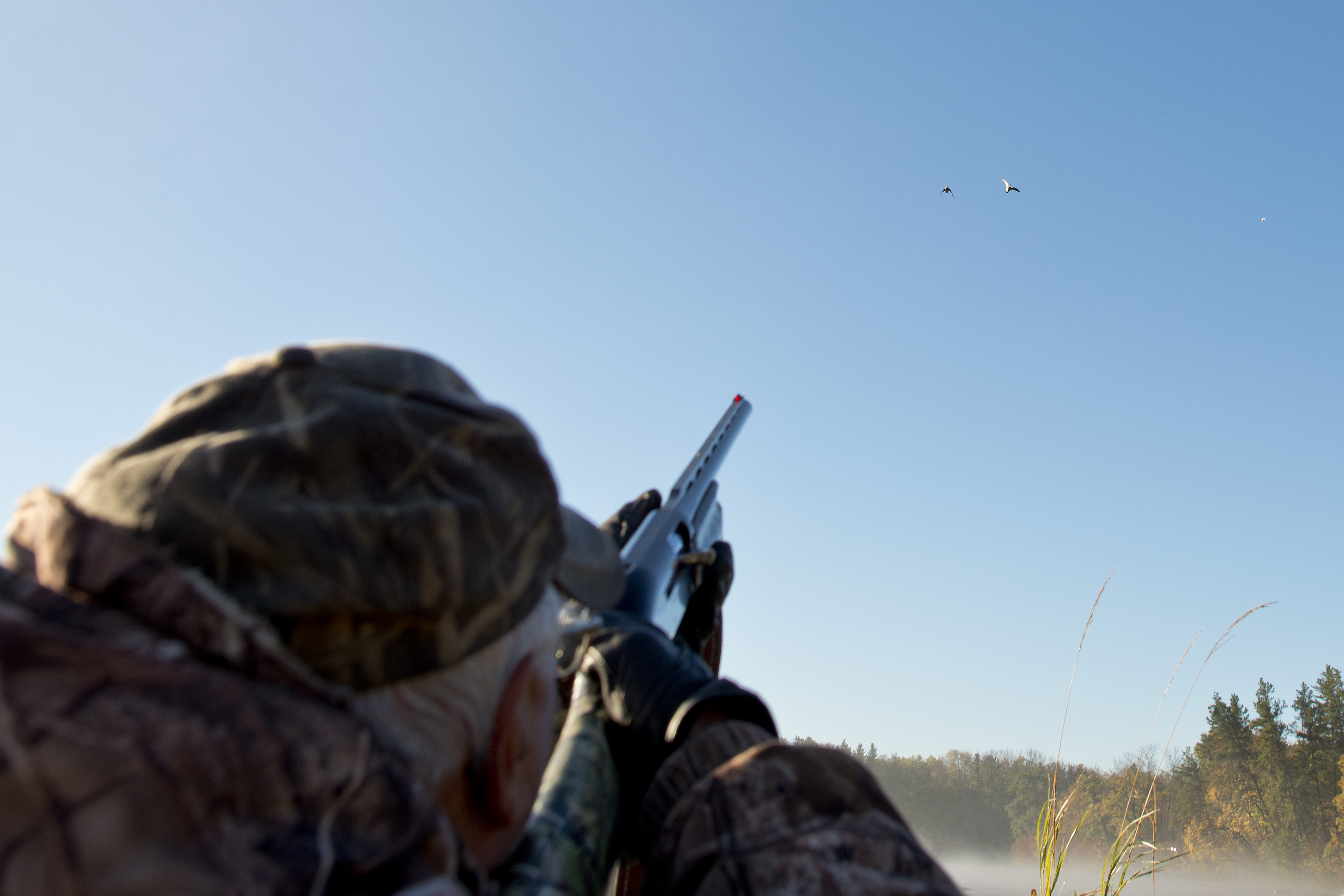 When rifle shooting you are aiming at a specific location where you want to place your shot for a quick and humane kill. With shotgun shooting, if you point your barrel at the bird, your pellets end up passing behind your target as it continues to move after you pulled the trigger. In order to successfully hit your target, as it is moving, you will need to shoot somewhere in front of the bird in order for the shot to hit it in flight; this is called leading. The two most common methods of leading targets at long distances are the swing-through method and the sustained lead method.
With the swing-through method you point your shotgun at a moving target and swing with it. Increase the speed of the gun so that the muzzle passes the target and then fire. In other words, literally "swing through" the target and fire at a blank space in front of the target. Swing-through is the best technique for the beginning student. The sustained lead method it is a little more challenging because it requires more experience. You estimate the length of the lead necessary to hit the target and maintain that lead as you swing with the target, and fire. Unlike rifle shooting shotgun shooting requires quick trigger action; slap the trigger rather than squeezing it. Continue the shotgun's swing as you pull the trigger. Stopping the swing as you shoot will cause you to hit behind a moving target.
Of course, a top notch guide can get you in the right place, at the right time, and help you with your technique. It is the best way to shorten the learning curve and have a successful fall migration adventure!
Guest Blogger Shawn McCardell

---
About Fin & Field
Fin & Field is changing the way sportsmen find, compare, book and share their fishing and hunting adventures. We've consolidated the hunting and fishing industry into a powerful marketplace that connects sportsmen and operators (charter boats, fishing guides, hunting guides, lodges, marinas, outfitters, outdoor brands, and more). We're using technology to drive more meaningful, fun, and efficient communication that's making it easier for sportsmen to get the information they need to do what they love.
Book your next adventure at www.finandfield.com.