Talk about "Bringing the Wild Inside" with Rita's column on "Going to the Dogs," where she details 2 projects for your 4-legged friends.
Our canine companions are not exactly WILD, but sometimes while living inside the house with us, it can sure seem like they are not so domesticated!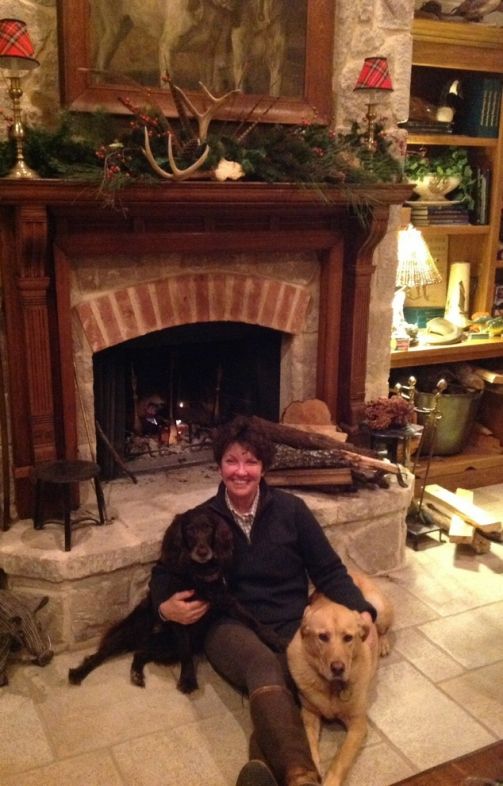 I love dogs and am especially fond of the sporting breeds, dogs that were bred to hunt and work in the wild. In this post, we are going to explore a couple of ways to make dogs and their trappings more attractive in your home — along with a couple of DIY projects, such as an attractive dog bed and a hidden bin for toys, treats and mats.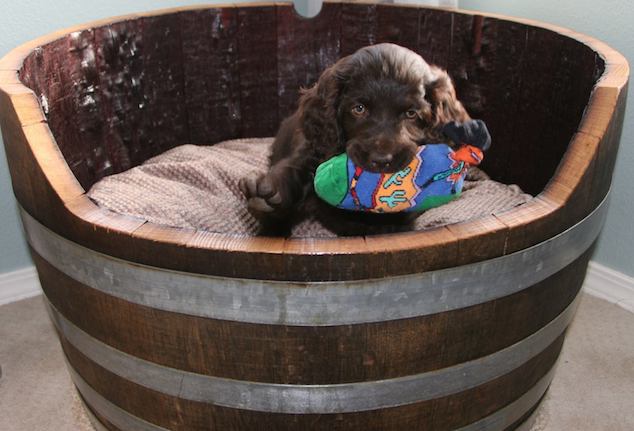 Project #1 is a wine barrel bed made by my Boykin Spaniel friend Mark Reilly. Mark says it is super easy to build. Just contact a local winery and purchase a decommissioned barrel. It usually costs less than $50 and you can get 2 beds out of one barrel. Or use for Project #2 below. Cut in 2 and then cut a little half opening and toss in a comfy pillow! I have seen many new ready to purchase for between $195 and $250.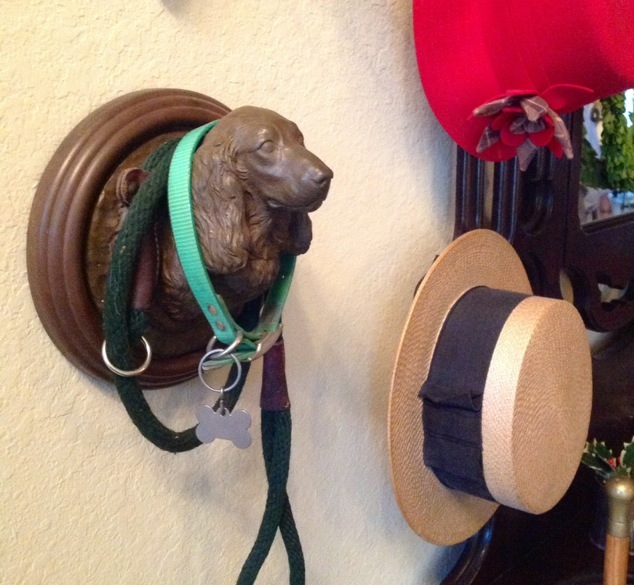 I found this attractive modern leash holder of a spaniel several years ago. It is modeled after an antique one I had long admired. I have the one pictured by the front door, holding a leash and my beloved Kate's old collar. I also have a Labrador holder stationed by the back door; so, either way, we have leashes at the ready!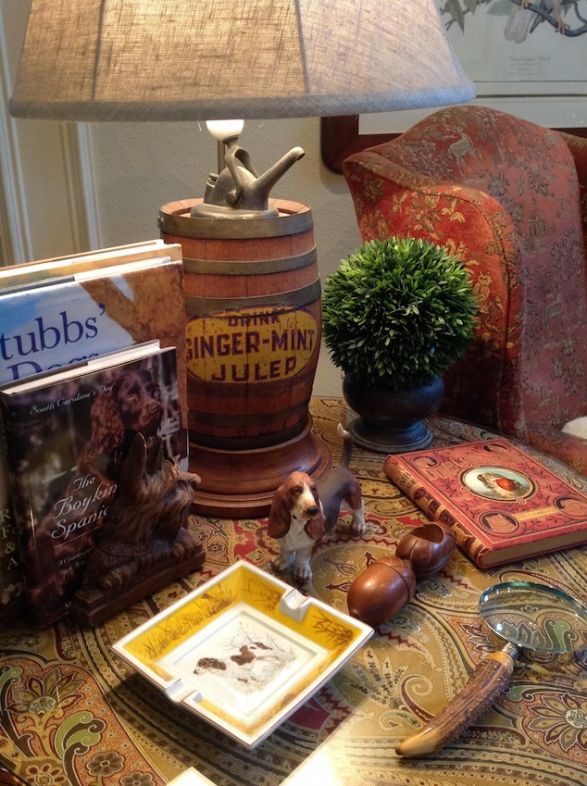 I love to collect old and new dog-related items and group them together. The little Scottie bookends are from the 1940s and were handed down from my husband's mom. They guard several volumes of books on "dogs in art through the ages."
Project #2 is a storage bin made out of the other half of the wine barrel to hold mats, treats and toys. Mine is actually an…